EXPATS LOOKING FOR A CHOICE SINGAPORE
HOME?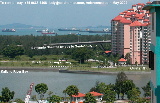 Above picture shows a 4-bedroom waterfront Costa Rhu Livonia apartment.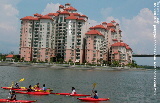 You will feel close to nature as the sparkling green Kallang River soothes away your stress.

Various units for rent:

4+1 $6,000 - $7,000

3+1 around $5,000

2+1 around $3,000

5-min drive to Suntec City,

Express shuttle buses in the mornings.

In the background, a glimpse of the more expensive rental condo:

Pebble Bay.




3+1 bedroom rents from $6,000.

4+1 from $6,500 - $9,000.

Description & more photos of condos at:

Subdivision rentals
for condos or houses favoured by Caucasian expats.

Contact
Asiahomes.com Rental Realtors

Email Judy
or tel: +65 9668 6468 to book appointments to see any condo or house in Singapore.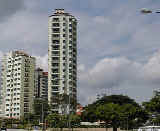 Camelot by Kallang River for rent from $9,000



Tips for Tenants

Latest cases are at:
Tips for relocating expats

---
1997/1998 cases, see below.

Case 26: Jul 22 00: Meaning of partially furnished (p/f) and PES

Case 25: Is there an excessive supply of housing in Singapore? Any difference if you get a housing allowance of $9,000 compared to $12,000?

Case 24. 3 months' security deposit, tax, maintenance fees and American-sized washing machine. Hidden costs

Case 23. 811062 Rental deposits & realtor's agency commission.

Case 22. 801121 Introducing the new UE Square Condos.

Case 21. 901081 How far is the Frasers' Suites serviced apartment to the Singapore American School?

Case 20. 903156 5+1 bungalows. How much is the rent? Introducing Mera Gardens. Research report.

Case 19. 711261 How much is the rent for a 3-bedroom condo?

Case 18. 711259 What is a typical tenancy agreement?

Case 17. 711249 Renting 1 or 2 bedroom condo. Must have gym.

Case 16. 711245 Renting near the Airport and shopping malls.

Case 15. 711240 Rental for a 2-bedroom depends on where you want to live? Downtown or suburbia?

Case 14. 711239 Is Hongkong housing cheaper than Singapore?

Case 13. 711238 How much rent for a family with 2 dogs?

Case 12. 711231 $1,500 would not get you a decent private apartment in 1998, but as at April 2000, there are new private condos in Upper Bukit Timah Road renting at around $1,500.

Case 11. 711101 $1,500 - $1,800 rent for a HDB apartment.

Case 10. 710293 Startup business in a HDB apartment?

Case 9. 711091 Enquiries on cost of Singapore housing.

Case 8. 710292 Private one room may rent from $750.

Case 7. 711072 House with garden at S$8,000 available.

Case 6. 711071 2-bedroom, downtown, near subway available.

Case 5. 710164 What must the Tenant pay in rental of an apartment?

Case 4. 710191 Sea-fronting condos available in the East Coast.

Case 3. 710163 House with bedroom downstairs best for disabled family member.

Case 2. 710162 <$1,500 new private apartment is still difficult to find even in April 2000.

Case 1. 710161 $2,500-$3,000 fully furnished new condo near Raffles Place are rarely available even in April 2000.