Asia USA Realty (Singapore) asiahomes.com Pte Ltd
Estate Agents Licence No. L3007306B
- ABOUT US
12 Feb 2011
Focus:
We get for you affordable Singapore homes
Rent or Investment
INTERNET ADVERT RATES
S$30.00/40 words/90 days. Add S$15.00/picture 600X600 pixels. E-mail your advert/query to judy@asiahomes.com or tel: +65 9668-6468.
Asia USA Realty (Singapore) asiahomes.com Pte Ltd is a licensed Singapore realty firm focused on Singapore residential rentals.

See also:
1. Services of Asia USA Realty

2. Attitudes & Values

3. Testimonials from expat clients

4. Coordinator - Judy

5. Our partners Asia USA Realtors are self employed and earn a livelihood based on successful closing.

6. Tenant clientele: Asiahomes.com is a tenant-based residential leasing realty serving internet surfers from the world wide web. They form 90% of the business and are the reasons for the existence of the company. We listen to what they want, FIND the homes they want at the shortest possible time, rather than forcing on them what houses or condos we have. This means we do extensive co-broking and networking. Corporations form 10% of our business.

Referrals are becoming significant for many Asiahomes Realtors with the majority from the USA, UK, Europe, Australia & New Zealand. Queries from Indonesia, Malaysia, Hong Kong, Taiwan, Singapore's expatriate community, Internet links such as Expat Singapore, Yahoo, Alta Vista, Lycos and the surfers from Pacific Internet (Classifieds), Starhub, Singnet. The Straits Times Property Advertisements by asiahomes.com account for around 10%.

The expats contact us direct, usually via the internet or referral. We have found homes for surfers from the following companies.

3 Com;
Ajubah Capital, Singapore;
AlliedSignal Aerospace Singapore (Honeywell in 2000);
Algorithmic International Corp;
Amerex Petroleum Singapore Pte Ltd;
Applied Research & Knowledge (ARK) Pte Ltd;
Asian Medical, Inc Sarasota, Florida, USA;
Aspen Technology, Inc, Texas, USA;
Bayron Albert Pte Ltd, Singapore;
Bell Atlantic office in Singapore;
British Tourist Authority;
Business Objects Asia Pacific Ltd;
CMG Telecommunications Pte Ltd- & Utilities B.V., The Netherlands;
Caltex;
Caterpillar Singapore;
Chase Manhattan (S.E.A) Ltd;
Chugai Boyeki, Singapore; CBC.S Pte Ltd;
Citibank, N.A. Singapore;
Colchester Enterprises Pte Ltd;
Compaq Computer Asia/Pacific Pte Ltd;
Credit Lyonnais Singapore;
Credit Suisse First Boston;
Cubic Transportation System;
Dade Behring Asia Pte Ltd;
Dell Computers;
Dentsu Young Rubicam;
D'Arcy Masiu Benton & Bowles Pte Ltd;
Det Norske Veritas Pte Ltd;
Deutsche Telekom;
Donaldson Filters (Asia Pacific) Pte Ltd;
Dragoco Asia Pacific Pte Ltd;
Eshare Communicatons; Inc.
EDS International (S) Pte Ltd;
Embraer-Empresa Brasileira de Aeronautica S.A, Brazil;
Ericsson Telecommunications Pte Ltd;
Econosto Singapore Pte Ltd;
Globaleye;
Hemocue AB
Halliburton Far East Pte Ltd;
Hewlett Packard (S) Pte Ltd;
Hypercom Asia (S) Pte Ltd;
IBM Singapore;
INSEAD students from overseas;
Icon MediaLab Asia Pte Ltd;
International Flavours & Fragrances,Singapore;
Irridelco International Corporation, New Jersery, USA;
Jardine Lloyd Thompson Asia;
Kenan Systems Corporation, Singapore;
Kontron Instruments France;
KCI Constructors, Inc;
KPMG Singapore;
Legrand;
Linde Material Handling Asia Pacific Pte Ltd;
Media Cybernetics, USA;
Merak Projects, Australia;
Mercantile (Asia) Pte Ltd;
Millennium Technology;
Morgan Stanley Dean Witter Asia (S) Pte Ltd;
Nokia Pte Ltd
Nynex International Company (Singapore) Pte Ltd;
Oakwood Asia Pacific;
Online Financial Services Inc, Ontario, Canada;
Pegasus Capital Pte Ltd;
Praxair Asia Inc;
Price Waterhouse Urwick, Australia;
Pricewaterhouse- Coopers, Singapore;
Prudential-Bache Securities Asia Pacific Limited;
Reuters Asia Pte Ltd;
Sanko Line Singapore;
Schott Glass;
Shell;
Singapore Airlines Limited;
Singapore American School teacher;
Singapore Management University expatriate professors.
Societe Generale, Socgen-Crosby;
Stratsys Asia Pte Ltd, Ontario, Canada;
SAP SSC (Ireland) Ltd;
SAS Institute Pte Ltd;
SGL Carbon Group;
Sun Microsystems, Singapore;
Swire Pacific, Hongkong;
Thales
The Boston Consulting Group, Singapore;
The McGraw-Hill Companies, Inc;
TIBCO Finance Technology Inc;
Union Bank of Switzerland, Singapore;
Union Carbide Asia Pacific;
Universal Leaf (Asia) Pte Ltd;
U.S. Filter;
Visteon, Ford Motor Company;
Zygo Pte Ltd;

We thank the numerous private individual expats or foreign investors who have had contacted me by email or telephone calls to find affordable homes. It is not practical to list all of them.

7. Outside realtors.
Do find out whether your human resource manager permits you to use outside realtors like asiahomes.com as you may get a bad surprise after all your efforts. We always live in the hope that you and the human resource manager who may have his or her favourite "retained" realtors play fair, but this is the real world.

8. Duplications in house hunting.
Associate realtors understand that they will not get exclusive house hunting rights from the surfer in general. The internet
opens up tremendous opportunities for us and introduces competitors to them. Much then depends on the individual realtor's skills, experience and personalised services
to close the cases. Expatriates using multiple realtors are a fact of life. All asiahomes realtors will get burnt and gain considerable experience when they serve such challenging expatriates.

As asiahomes realtors get paid by the Landlord only when they find you your ideal home, we will be most grateful if
you can let the Asiahomes Realtors know by writing down the telephone numbers of prospective properties you have been given by other realtors, your friends and your colleagues and any property particulars you have read from the classifieds in the newspaper.

In this way, my realtors can earn a livelihood and be financially stronger to provide better services for other of your colleagues and expats relocating to Singapore.

9. Free exploratory tours. Too many times, we provide free services for expats just checking out the housing scene,
coming for jobs interviews and will not be relocating to Singapore or contacting us anymore.

Or they deal direct with the Landlord or their company realtors after viewing several houses and condos with us.

We accept such risks and the intense competition as part of our internet business. Without the internet, we will not exist. We enjoy meeting the expatriates from all over the world.

10. Brokerage fees payable by the expat tenant looking for long term accommodation. For rentals less or equal to S$2,500 per month, the prospective Tenant may have to pay a half-month's rent as agency commission to the realtor, on successful sourcing of a home for expats.

This amount is needed to cover the costs of house-hunting, transportation of expats from hotel/serviced apartments and time showing you houses or condos as realtors are self-employed. Please clarify this fee payment with any realtor in Singapore as some do not charge the fees and some charge lesser amount.

You don't pay a cent for house-hunting if your rent budget is above $2,500. Naturally, we hope you will stay with one Asia USA Rental Realtor to get what you want.

Your patronage and support will help us to grow and to provide better services to newcomers as we are not retained as
realtors by multi-national corporations and 90% of our business is from an email from you, the internet surfer.

We plough back the earnings to provide more useful internet information to the new expatriates relocating to Singapore or starting up business in the Asia Pacific region using Singapore as a home.

11. Brokerage fees payable for short term accommodation. Serviced Apartment hunting fees are S$100 per hour,
estimated to be $300 for a half day viewing. This outsourcing service suits the busy human resource managers who have senior expat looking for short term accommodation.

12. If you have any complaint about the services or wish to clarify housing matters, email to Judy@asiahomes.com
or Tel: +65 9668 6468.

13. Community services:

13.1 Helping, through documenting real case studies on the Singaporean property situations, the experiences of the
newcomer expatriate tenant, first-time landlord, investor and housing agent to avoid mistakes of others. See Surfers' Girl & Mummy Tips and case studies from 2002, The Internet Realtors, Singapore. An example of internet training of new realtors through case studies is Training new realtors via the web.

13.2 10% of our earnings are spent on internet education to help expatriates and get companion animals better cared for. Promoting the humane care and love for pets & small animals in Singapore by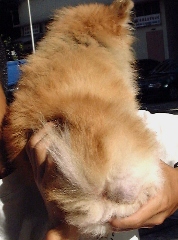 sponsoring research documentation and providing free website for the publication of photos of real veterinary cases in Singapore. A photo is worth a thousand words and the blood and stitches in photo cases do have an impact in educating the time-pressed Singapore pet owners to take better care of their own pets.

13.2.1 Be Kind to Pets cases: Tips for Animal doctors & lovers.

Be Kind to Pets' pet care stories
using photos to educate as one photo. See cases in: Photos to educate pet owners.
This project is kindly supported by AsiaHomes Internet. Why you should get the 13-year old Pom treated early are an example of an educational story extracted from: BE KIND TO PETS

13.3 Sponsoring the writing up of health topics of interest to Singaporeans. See Hepatitis B in Singapore.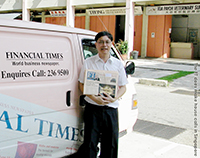 14. Founder - Dr Sing Kong Yuen,
BVMS (Glasgow), MRCVS.

14.1 BACKGROUND.

1974. Graduated from Glasgow University, Scotland, UK in veterinary medicine and surgery
under a British Colombo Plan Scholarship.

1974 - 77. National service in the Singapore
Armed Forces Dog Unit as a commissioned officer.

1977 - 82. Agri-Food & Veterinary Authority pig & chicken veterinarian.

1982 - 90. Singapore Turf Club equine veterinarian.

1982. Set up the Toa Payoh Veterinary Surgery focused on dogs, cats, rabbit and hamsters. ww.asiahomes.com/singaporetpvet

1984. Rental housing (Singapore) management for absentee Owners.

1996. Sales of U.S Orlando houses using local agents.

1997. Set up own domain, www.asiahomes.com
to replace the start-up website originated in Florida. It was gotit.com/ds (now extinct) which was difficult for the webmaster to cope with so many website changes.

1997. Photo-Ads introduced in response to numerous internet queries for photos of Singapore housing.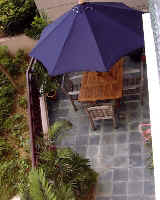 There are now over 3,000 photos and layout plans sponsored by internet property advertising agency,
Asiahomes Internet for surfers to do research to find affordable homes.

1998. Categories of Singapore housing introduced. Unique Homes of Singapore
Photos of Heritage shophomes

2004. Over 4,000 pictures and floor plans of Singapore residential properties.

14.2 Licensed as Singapore housing agent and set up own realty firm, Asia USA Realty (Singapore) asiahomes.com Pte Ltd in 1997, resigning from Asia USA Resorts, a partnership with a licensed Singapore realtor.

14.3 Set up an affordable Internet housing advertisement agency, Asiahomes Internet to provide a most affordable online property advertisement for Property Owners & Realtors from all over the world.

14.4 1998. Passed CEHA (Common Examinations for Housing Agents) Singapore.

14.5 Besides rental housing in Singapore for the last 10 years, had managed pre-sales of two US Florida condo-tel and house projects in Hongkong and Singapore.

14.6 Managing Australian and Singapore property investments for foreign owners.

14.7 Managing a team of customer-first personalised service Internet Realtors (REALTORS WANTED IN 2011 AS NEW HOUSING AGNETS REGULATIONS KICK IN). Surfers looking for rental housing in Singapore: Contact judy@asiahomes.com.
15. The internet realtor concept. The asiahomes.com website started as a grey page with no pictures (the usual webpage design in those internet pioneer days) in 1997. There was no business in in 1997-1998. The search engines and directories & the digital cameras brought in more expats and locals over the years. Some expatriate surfers invest or sell Singapore condos through us. Can digital pictures sell this expatriate a penthouse?

Many of you reading this webpage will be looking for Singapore residences. Most of you will be start-up entrepreneurs, young and hot blooded professionals specialised in your fields or captains of the industry. I thank you for reading this page.

Asia USA Realty focus on private apartment and house rentals & sales. We do not have rooms or HDB (Housing and Development Board) flats for rents generally.

Dr Sing Kong Yuen
Founder
asiahomes.com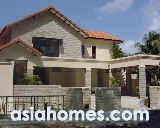 ŠAsia USA Realty (Singapore) asiahomes.com
Pte Ltd. Website: asiahomes.com.
Blk 1002, Toa Payoh Lor 8, #01-1477, Singapore 319074, Republic of Singapore


Estate Agents Licence No. L3007306B
Salesperson Name/Registration No. Sing Kong Yuen/R030822Z



Asia USA Realty (Singapore) asiahomes.com Pte Ltd
Finding Affordable Homes For Expatriates