Selling/Buying investment apartments.


TIPS FOR FIRST-TIME AGENTS - Selling to foreign investors.
A photograph of the brand new 99-year lease Costa Rhu Condo - Charonia Block.


Photograph of Costa Rhu Charonia Block


Costa Rhu condos entice Indonesian, Malaysian, Taiwanese & other investors and Caucasian tenants with a waterfront resort ambience. The shimmering green and clean waters of the Kallang River, the big ships and blue seas and a bright blue skies give an effect of resort, away from the rat race.

Your client wants to buy either the 3rd floor (circle A ) or 13th floor (circle B) to rent out to expatriates fast. Which will you recommend?

The 3rd floor faces a T-road junction which is not a good characteristic to Chinese Buyers. The "13th" floor has better views but Caucasians believe that "13" is an unlucky number. There are many considerations to advise the foreign investors. Do read widely various property books and surf the internet for knowledge.



AUGUST 20 2002 PICTURES OF COSTA RHU
Several units for rent or sale
Tel: +65 9668 6468
judy@asiahomes.com
Costa Rhu Livonia block facing Suntec City across the Kallang River.
Ritz Carlton Hotel, Millenia Towers, Centennial Towers and Conrad International Hotel
Strolling or cycling beside Kallang River
Walking the dog beside Kallang River
Kallang River patrol boats
Comfort taxis
Four different taxi companies
Ground floor 4-bedroom for rent $6,000. Unblocked river views. Patio and garden. Tel +65 9668 6468
judy@asiahomes.com now

FOREIGN INVESTORS INTERESTED IN BUYING OR RENTING SINGAPORE COSTA RHU OR OTHER CONDOS?

Email judy@asiahomes.com, tel:+65 9668 6468, 6254 3326, 6254 2728, fax: 6256 0501.

More info, go to www.asiahomes.com
Costa Rhu research reports by Asiahomes Internet


---
SEARCH ENGINE RANKING OF ASIAHOMES.COM

Aug 20, 2002
www.google.com. If you type "Singapore+Costa+Rhu", asiahomes.com is ranked No. 1 as follows:

Searched English pages for Singapore+Costa+Rhu.
Results 1 - 10 of about 488. Search took 0.23 seconds.
Singapore Costa Rhu for sale to foreigners
... Costa Rhu condos ... FOREIGN INVESTORS INTERESTED IN BUYING SINGAPORE Costa Rhu condos? Email judy@asiahomes.com,
tel:+65 9668 6468 More info, go to www.asiahomes.com.
www.asiahomes.com/singapore-rent/tips-photo/trp-1.htm
- 3k - Cached - Similar pages

1121Singapore Costa Rhu condos, rental properties, Singapore real ...
1121Singapore Real Estate, Costa Rhu condos Houses, Subway, Apartments, Costa Rhu condos,
Singapore Classifieds, Internet Property Rental Advertisements for Expatriates ...
www.asiahomes.com/singaporeapartment/homexpat/17_homepat.htm
- 19k - Cached - Similar pages
[More results from www.asiahomes.com]

OWNERS & REALTORS

Be First To advertise in www.asiahomes.com
You may Get Your Prospective Tenant or Buyer faster!
Email your advert or query to judy@asiahomes.com now!

Rates are:

ø1 Text Ad - $13.50 for maximum 40 words for 90 days.

ø2 Photo Ad -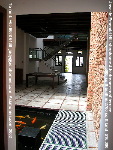 Add $14.00 for each picture. Email your images of around 40-60K bytes to judy@asiahomes.com. We accept the .jpg .jpeg or .gif format only. For .bmp .psd .tif or any other image format, please convert the images using your software to .jpg or .gif. No music files including .wav or animated gifs are accepted. Your ad will appear as a thumbnail (see right), but clicking on it will show a maximum 60K byte picture.


ø3 $150/3 months for one Commercial webpage with text of 100-200 words. Add $14.00 per picture. For example, developer's new projects, realtors, car rentals firm, interior design firms, lawyers and condo managers. An example is



EWART PARK HOUSES FOR SALE
Contact: Ms Karen Chng, Mobile: 9672-5514
Email: karenchng@boss.com.sg
Details at: asiahomes.com/ewart_park_houses
Use this URL in your name card to impress prospects and they can also get more info easily.

ø4 $180/3 months. Realtors' Monthly Ad. with text of 100-200 words. Add $14.00 per picture. You get once per month updating of your webpage listings for you. An example is asiahomes.com/singaporerealty/judy/
Suits realtors who want a website with monthly updated listings at lowest cost, but not the hassles of maintenance or learning software. Use this URL in your name card to impress clients and they can also contact you easily.

ø5 $5,000 for a Realtors' self maintained webpage.
We set up your page at a web hosting provider. But the contents and images are maintained and backed up by you after training by us. (Realtor's maintain-it-yourself website)

This includes personalized training so that you can update your web pages anytime and make back up copies. The costs include original software but not the domain name registration and hardware. Two months' support to guarantee that you will have no problems doing it yourself.

For top 100 realtors in a company, it may be worthwhile to pay us to maintain your webpages twice per month at $300/month. Please let us know.

This scheme suits highly motivated and successful realtors who want their own domain names and to update their own web pages daily/anytime or firms with >20 associates that want to set up websites and training as part of the benefits for associates.

You will save a lot of money as you self-update your webpage after training. Most web developers don't have time for you and many resign from the web hosting company soon or just disappear after you have engaged their services.

In any case, unless you are a big spender or a big corporate client, you will can't afford their fees.

This service is meant for the small firm or individual operator who wants useful information webpages without bells and whistles or award winning webpages.

Your clients will be impressed with your updated webpages and you save money by not having to advertise in the newspapers so frequently.

You can close faster as other agents co-broke with you on seeing what you have from your webpage, without the hassle of calling you or you faxing to them the details of your latest exclusive listings.

The advantage of engaging Asiahomes Internet is that we specialize in realty webpages and will be able to train you or your Secretary to maintain-it-yourself at affordable rates.

An example of such a do-it-yourself self-maintained site is www.asiahomes.com. The webmaster provides anti-viral protection and CD backup.

ø6 $1,000/month for top position banner ad at www.asiahomes.com. (Banner Ad)

ø7 Successful realtors outsourcing to asiahomes. Those who prefer to spend time getting listings, golfing, networking and relaxing rather than ftp-ing, learning html and other technical stuff which takes up a lot of hours. We provide a updating of your webpage weekly at $300/month at reasonable rates too. Email judy@asiahomes.com for details.
---
To: Owners & Realtors

For a $13.50 ad, you may save over $2,000 - $10,000 in agency or co-broking commissions if you get direct response or need not co-broke, assuming your rent is $2,000 - $10,000 and your lease is 2 years.

More of your benefits are at:

1. FAQ

Your adverts will be seen as asiahomes.com has

2. More exposure and awareness of what you advertise as we have

2.1 Top rankings in:

May 8 2002. Top 2 rankings in www.google.com for Singapore conservation shophomes

Apr 26 02. Altavista.com has 811 links to asiahomes.com

2.2 Top 10 rankings

2.2.1. Asiahomes.com ranking in major search engines & Yahoo.

2.2.2. Sep 5 01: asiahomes.com has over 2,000 links in various pages of AOL, Google, MSN, Hotbot, Altavista.

2.2.3 How does asiahomes.com rank in international real estate benchmarking in Aug 2002 & Sep 2001 amongst the major search engines?

2.2.4. Sep 3 01 search engine ranking and April 8 01: Top 10 positions in the ranking of asiahomes.com using keywords "Singapore real estate" in Altavista, Hotbot, MSN, Lycos, Northern Light & iWon

2.2.5. Around 5000 hits/month for asiahomes.com. Source: Add Me Tracker Tools.
---
Advertisement that do not cost a bomb!

Money back if your ad is not published. No questions asked.

You can amend your ad after publication for 2 times, free of charge.

We make it simple, easy and fast for you to rent or sell earlier.

Just post a cheque payable to "Asiahomes Internet" to Asiahomes Internet, Blk 1002, Toa Payoh Lor 8, #01-1477, Singapore 319074.

Email your advert or images to judy@asiahomes.com.
Advert will be published on receipt of the cheque.

Tel: +65 9668 6468.6254 2728, 6254 3326, 9668 6469, 9760 6466.

Fax: +65 256 0501, 64545 843.

---
Owners who wish to rent to Caucasian expats or sell properties, email judy@asiahomes.com your property details for rent or sale now!

Tel: +65 9668 6468, 6254 3326, 6254 2728, 9668 6469, 9760 6466. email judy@asiahomes.com now!

Asia USA Realty (Singapore) asiahomes.com
Pte Ltd. Website: asiahomes.com.
House Agent's Licence No. AD041-07306B
Blk 1002, Toa Payoh Lor 8, #01-1477,
Singapore 319074, Republic of Singapore

Mobile Tel: +65 9668 6468, 9668 6469
Tel: +65 6254 3326, 6254 2728
Fax: +65 6256 0501, 64545 843
Email: judy@asiahomes.com


© 1996 - 2002. AsiaHomes Internet.