Internet Realtors Wanted
Asia USA Realty (Singapore) asiahomes.com Pte Ltd
Be amongst the first to know
how to contact world-wide clients
with your finger tips!
Are you weary of playing office politics?

Do you love fresh air & varied outdoor work
meeting interesting people from all over the world
without having to travel overseas?

Do you want to chart your destiny?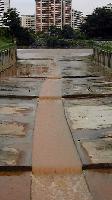 To flow with the
Information Technology River
gaining new knowledge or just
stagnate in your office political
whirlpool waiting for the next
promotion or retrenchment?


Do you want to be your own boss
without the overheads of an office
and office personnel?



Be an internet realtor
with Asia USA Realty (Singapore) asiahomes.com Pte Ltd.

We are a licensed Singapore real estate firm focused
on finding affordable homes for expatriates and management of
properties for foreigners.

To serve the increasing number of American, Asian and European surfers contacting Asia USA, we need realtors in the residential rental and sales departments.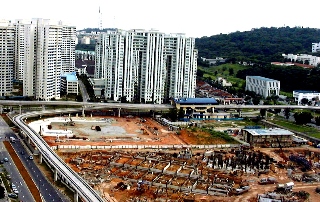 Numerous new apartments built recently
present lots of opportunities for the
Singapore realtor to earn a decent livelihood.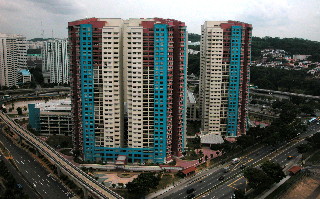 We offer you an exciting adventure
of learning into the
Internet world when you practise as an Internet Realtor,
applying the knowledge of the internet to source and
close cases efficiently, promptly and earning a decent
livelihood.

There is a flood of new condos & houses in Singapore
and more HDB apartments from 2002 onwards waiting
for you to work.

If you have the integrity, energy and motivation, you can earn
a decent livelihood honestly as a housing agent.

Special qualities of an Asia USA Internet Realtor

Integrity is the most important quality as you will be offered
secret commissions by the prospective Tenant, Landlord,
Seller or Buyer which will affect your professionalism.

Self-motivation as you'll be self-employed and facing
competition from the best realtors in Singapore.

If you look forward to working each new day, you are
likely to be successful.

If not, your savings will disappear due to
your lack of focus on the prospect and follow up.
You will be short of cash and your family can't rely on you for
the daily bread.

As an internet realtor, you will be self employed.
Therefore your income depends on you alone.

Ideally, a street fighter who lives and breathes
the Internet.

Who wants to apply the latest
Web technologies in real estate including digital
photography, web databases, ftp, html and
video photos.

Who likes to meet people from all over the world.



Who appreciates all types of
housing in Singapore as works of art.

Who is keen on learning
how to promote
properties via the Internet using the latest digital knowledge.


Who knows when to relax and spend time with the family.

But who knows that 2 factors of success are honest hard work.
and a sound reputation amongst co-broking realtors & clients.
And that means sacrificing some time with the family.
You can't have your cake and eat it!

What's in it for you?

* 90% of marketing fees based on cases closed by you from your sources or from Asia USA Realty.

* Referrals from Asia USA's international Internet Clientele. There is no obligation to handle such cases, but if you do, we expect whole-heartedly support, professional report and follow-up to close the cases. It is unlikely that other agencies will give you cases to handle. In other agencies, you will have to get your own prospects generally.

* Free first gateway web page at www.asiahomes.com

*Setting up your own Internet branch and managing your own team if you wish to do so.
Expatriates and retirees who just know how to email but not the fancy web technologies are welcome too if they are approved by CEA in 2011. As most business is conducted by internet, you will need to know how to email. If you are ready to move, email your resume to: judy@asiahomes.com.

Judy Quek, Director
Residential Rental Division
Residential Sales Division

If you want to read more as to what it takes to be a successful rental realtor, see:
http://www.asiahomes.com/singapore-rent/training_tips.htm