Singapore real estate rentals, Serviced Apartments, condo, serviced apartments, bungalows, semi-detached, sale. Focus: We get for you affordable Singapore homes. Rent or Investment. Do you want to buy, rent or sell Singapore properties, apartments, condos, houses? asiahomes can help you

Asia USA Realty (Singapore) asiahomes.com Pte Ltd - Singapore Bungalows for rent/sale
12 May 2018
Focus: We get for you affordable Singapore homes. Rent or Investment
| | |
| --- | --- |
| | YOU WANT to rent or buy Singapore homes? Email details of your specifications to judy@asiahomes.com or Tel: +65 9668 6468, 6254 3326, 9668 6469; Fax: +65 6256 0501 for viewing or updates. Email or fax house-hunting form to us at 6256-0501 and we will contact you within 24- 48 hours. |
2018 FOR RENT - BLACK AND WHITES

Black & White Bungalows are a perennial favourite of many Caucasian expats. They are "colonial houses" built by the British military between the late 19th century and 2nd world War. They have "black and white" exteriors and large grounds. Some gardens can be as large as 100,000 sq. ft and many are around 50,000 sq ft.



The colonial bungalows are owned or managed by two corporations. One corporation, Singapore Land Authority (SLA) manages the bulk of the black and whites, estimated to be around 500.

SLA tenders out the bungalows for rent to the highest bidder. You can submit a bid on the State Property Information Online website, https://www.sla.gov.sg/spio

No housing agent is permitted to be involved. The highest bidder gets the property. In 2012, each tenant can rent up to 9 years, paying the bid price for the first 2 years and then rental according to market rates.

The other corporation may have black and whites in Mount Pleasant for rental at certain times but chances of getting one are very slim. We can broker such rentals for prospective tenants.

However, the prospective Tenant must be able to decide and close the deal if one is available owing to the high demand and short supply as these units are limited in numbers and are in great demand by many Caucasian expatriates.
UPDATE IN 2018

BLACK AND WHITE HOUSES IN
THE MOUNT PLEASANT NEIGHBOURHOOD FOR RENT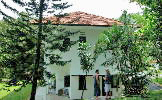 1. A single storey bungalow of land size 21,000 sq ft and built-in of about 1389 sq ft, 3 bedroom + maid's room and a garage, monthly rental $14,000.

2. Two-storey, 3-bedroom, 118,000 sq ft land, 3757 sq ft built area, monthly rental $25,000.

3. Two-storey, 4-bedroom, 55,800 sq ft land, 8654 sq ft built-in area, monthly rental $25,000.

For more information, goto:
Blog: Rentals of Singapore residences

We can arrange for you to view them or book for you if you are not in Singapore. However, be note that you must be prepared to close the deal on the spot as demand far exceeds supply of such units.

Please tel/sms or e-mail judy@asiahomes.com if you are keen to rent one or to get more information.



ARCHIVES
Black and white bungalows at
Mt Pleasant Road (more images).

2012 Singapore Bungalow rentals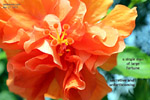 Human resource managers have control over expatriate tenants

In Singapore, many human resource managers can be quite powerful as they have "financial" arrangements with "retained" company realtors. They get Christmas/New Year gifts like refrigerators for referrals of business or sponsorship of company events from the retained realtors.

This means that prospective expatriate employees MUST use the "retained" realtors and no outside agents, as dictated by the human resource manager.



Please check with your human resource manager or your Managing Director or Chairman whether you may be permitted by the human resource manager to use the services of asiahomes.com realtors to show you the black and white bungalows or other properties.
Asia USA Realty (Singapore) asiahomes.com
Pte Ltd. Blk 1002, Toa Payoh Lor 8, #01-1477, Singapore 319074. Republic of Singapore

Estate Agents Licence No. L3007306B
Salesperson Name/Registration No. Sing Kong Yuen/R030822Z
Asia USA Realty (Singapore) asiahomes.com Pte Ltd
Finding Affordable Homes For Expatriates