Monday Dec 17, 2001
3-bedroom $3,000 wanted by couple with no children. Office near Changi Expo.

9.30am
Meet at Westin Stamford Hotel.

10am
Costa Rhu 3+1 1887 sq. ft (ground floor with garden of 200 sq. ft) $3,800. Facing pool. Ancilla block.

10.10am
Costa Rhu 3+1 1650 sq. ft $3,000. 2nd floor. Facing pool and barbecue pits. Ancilla block.

10.30am
East Meadows
Brand new. Completed in 2001.
3+1 1216 sq. ft $2,500
4+1 1450 sq. ft $3,500
5-min walk to Tana Merah subway. Near Changi Expo.

Resort holiday ambience of East Meadows.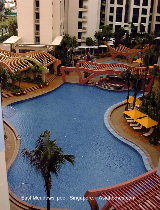 Parquet flooring in bedrooms. Light brown marble tiles in living and dining rooms.

Modern master bathroom with marble-clad walls.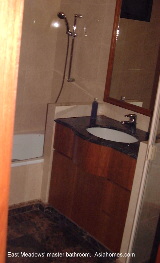 11.15am
The Bayshore 3+1 1185 sq. ft $3,000. Facing pool. Master bedroom has partial sea view and new condo construction will block off the other part of the sea view. Odd-shaped living and dining area and small master bedroom.

11.30am
The Makena 3+1 1167 sq. ft $3,200 fully furnished with cane furniture. Block 123. NO balcony although most units have balconies.

---

Tuesday, Dec 18, 2001

6.30 pm
Pebble Bay 2-bedroom 1400 sq. ft $4,500. 3rd floor. Bay waterfront views. To confirm on Dec 18.

6.30pm
Pebble Bay 2-bedroom 1400 sq. ft $4,000. 5th floor. Confirmed 6 p.m Dec 17, 2001.

6.40pm
Pebble Bay 2-bedroom 1400 sq. ft $4,500. 8th floor. Confirmed.

7pm
Costa Rhu
Livonia facing bay
3+1 1841 sq. ft $5,100 fully furnished. Confirmed.

Conclusion. Pebble Bay, with its upscale finishes & driving range has always commanded a premium rental. A 2-bedroom rents as much as Costa Rhu 3-bedroom units.

Saturday, Dec 15, 2001
CONSERVATION SHOPHOMES FOR RENT

11 a.m
Niven Road 3-bedroom, 2-storey 2-storey $3,800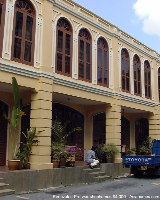 Niven Road is less than a 15-min walk to Dhoby Ghaut subway and Orchard Road. Historical ambience suits romantic expatriates.

11.10am
Niven Road 3-bedroom 2600 sq. ft 3-storey $4,000

11.45am
47 Kim Yam Road
3-bedroom 1600 sq. ft $6,000

12noon
Everton Road shophome $8,800

12.15pm
Spottiswood Road shophome
3+1 $6,500

12.35pm
Emerald Hill shophome
3+1 3200 sq. ft $7,000.

1pm
Cairnhill Road shophome
4+2 2000/4000 sq. ft $8,800

1.30pm
Sophia Road shophome
5+1 2000/4000 sq. ft $9,000

99D Killiney Road shophome
3-bedroom 2200 sq. ft $5,300.
Under negotiation.

47 Blair Road shophome $8,000. Under negotiation.

One Blair Road and one Spottiswood Park Road shophome seen by you last week. Rental less than $4,000.

Joon Seng Road shophome in Katong

Geylang Road shophome.


The expat just did not turn up at Niven Road and could not be contacted by phone. He seems to have disappeared although confirmation of the viewing was made yesterday.

Sunday Dec 16 (Hari Raya Puasa) and Monday Dec 17 are public holidays. He might have taken off for the long weekend.

PEBBLE BAY'S
GOLF
DRIVING RANGE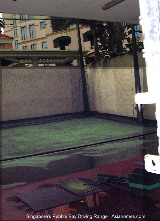 Dec 17 01. 172. Waterfront Pebble Bay has a driving range for serious golfers. 2-bedroom 1400 sq. ft $4,500.
Newcomer expats:
Please contact Rental Realtors of Asia USA or judy@asiahomes.com help you get the best deal for Oleander Towers or any other Singapore condo.