1340Singapore Pekinese, loose tongue, skin scabs, pet health and welfare educational for animal lovers, excerpts from The Glamorous Vets, Singapore, sponsored by AsiaHomes Internet.



The Pekinese with the loose tongue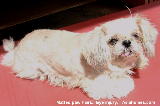 "Cheeky burger! He just put down the phone on me!" Mr Lim felt insulted as he complained to me. "Young people nowadays do not have manners."

I had referred him to Groomer Ken to discuss about clipping his Pekinese which had a bad hair state.

Mr Lim must be in his seventies as he has survived at least three world recessions and the Second World War and knew the value of money. He will bargain your professional fees to the pits and test your patience.

"The groomer down the road charges only $30," commented Mr Lim when Groomer Ken quoted $50 to clip, cut nails and bathe his Pekinese suffering from skin diseases caused by bacterial infections under the matted hair. "His charges are high, I will go to the other groomer unless he lowers his fees."

"By the way, how much you charge for operating my dog's tongue so that it will not hang loose and drool saliva?" asked Mr Lim.

Mr Lim is from a generation that values thrift and knocks down every quotation for a job. Many service providers must have given up on him if they have more jobs than they can handle and Groomer Ken was one such category.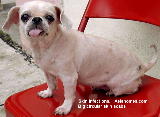 "Let me get back to Groomer Ken for you," I said. "He is an excellent and experienced groomer. Your dog does need the matted hair from the four legs to be removed as this problem will not be resolved by just an injection and some medication. Why did the other groomer just clip the body only?"




Mr Lim did not reply. I presumed he did his own clipping and the Pekinese must have objected strenuously to his attempts to clip the thick matted hairs from the paws and legs. There was no "other" groomer involved but I better had some manners.


I picked up the phone to call Ken and said "Why not charge $40 without bathing the dog? I will provide the tranquiliser as this dog would feel the pain of clipping."

Groomer Ken said he would come at 1 p.m. Mr Lim waited for him but was disappointed. "Young people nowadays are not punctual and do not call up when they are late," he complained to me but refrained from speaking to Groomer Ken who turned up at 5 p.m. I had warned him that Groomer Ken would not be punctual. It was his trait and maybe, the culture of most Singaporeans. Failure to be punctual and not informing of cancellations are ingrained into the culture of the younger generation despite the Government's public education campaigns.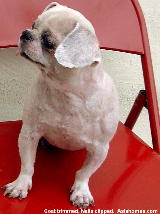 Groomer Ken used his Oyster clipper to clip the coat from the eyelids and the paws, without having to use scissors. He was good at this job. He changed the clipping blade as one became hot after a while and the dog would be able to feel the heat.

Big skin scabs on the body were easily spotted after Groomer Ken did the clipping. These would be due to bacterial infections. Mr Lim was happy with the work done. He knew about the standards of clipping of a groomer. "Close and clean clipping without any cuts on the body. Good work," he said to me as he did not want to talk to Groomer Ken.

I passed his compliment to Groomer Ken who was busy for another work. Some groomers are busier than veterinarians as the thick coated dogs see groomers more than they see the veterianrian.

As for the Pekinese's loose tongue, I suggested that Mr Lim wait another time and did not quote him. This was one of those cosmetic surgeries which may provoke a lot of hard bargaining from Mr Lim.