FOR RENT:


Asking rentals:
3+1, 1,700 sq. ft, $6,000 - $7,500 p/f. 4+1, 2,050 sq. ft $7,000 p/f.

Photo of the penthouse's roof terrace.

Aug 23 00: House hunting research report.

Oct 10 99: research report.

1998 report: Condos with balconies



Subdivisions: condos & houses for rent

Case Study: Selling quality to Caucasian expat tenants.

Newcomer expat:

Please contact judy@asia
homes.com to help you get the best deal.

Tel:
+65 9668 6468.
Taman Nakhoda off Napier Road. Awarded the Best Buildable Design Award 1999.

Two apartment blocks
are linked at the environmental
deck on the 1st storey and have a common basement car
parking facilities.

Completed: Around Sep 98.

64 units.

3-bedroom: 1714, 1720, 1813 sq. ft (2nd - 8th storey).

3-bedroom: 1910, 2070, 2066 sq. ft (lst storey with garden).

4-bedroom: 2051, 2061 sq. ft (2nd - 8th storey).

4-bedroom: 2387, 2443 sq. ft (lst storey with garden).

5-bedroom: 2169, 2176 sq. ft (2nd - 8th storey).

5-bedroom: 2424, 2411 (lst storey with garden).

Penthouses have a small roof terrace for entertaining friends.


Finishes:
Living/dining - marble. Bedrooms - wooden strips. Built-in wardrobe, kitchen cabinet, cooker hob & hood, air conditioning. A smaller than family-sized fridge is provided.

Facilities:
A lovely lap swimming pool in a jungle resort setting attracts lots of Caucasian families. A children's pool, spa pool, sheltered barbecue areas, club house with lounge and function room, playground, small basement gym, putting green, car parking, 24-hour security.

Interiors: Living and separate dining areas of- light brown marble tiles. Bedrooms -parquet. Singapore Cable Vision ready.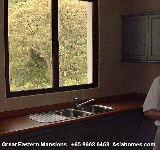 Kitchen cabinet doors are green. Kitchen sink - stainless steel.

Facilities:
Swimming pool, children's pool, tennis court, basement gym, basement car park, audio-intercom system only, 24-hour security.

Extremely popular with Caucasians owing to great location near downtown and a 15-min bus ride to the United World College & most international schools except the American School. A modern condo.



Investors to note: Not for sale. Total Construction Cost
$31.431 mil
Gross Floor Area
13,895.04 m2

Advantages:

Modern kitchen and bathrooms. Has small balconies off the living area, some of which face lush greenery on higher floor, others face the flyover and Napier Road.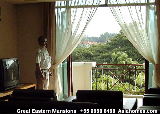 Location near Orchard Road and just next to the Botanic Gardens seem to attract many Caucasian families. A Caucasian enclave residential neighbourhood.

The wife may cook better when appreciating greenery and nature from the kitchen window.
Near Holland Village - a high demand Caucasian expat enclave neighbourhood.

A 15-min bus ride to most international schools and yet a 5-min bus ride to downtown Orchard Road and international schools there.

Floor to ceiling windows bring in more light and attracts many Caucasians.

Bay windows are present in the master bedroom.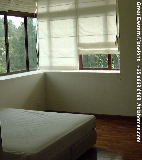 You can't change the Roman Blinds allocated to the bedrooms.
Near nature - The Botanic Gardens are at the door step.

5-minute taxi to Orchard Road and Tanglin Mall which hosts a Caucasian food specialty Cold Storage supermarket.
Disadvantages:
Some Caucasian women are worried about the isolated basement gym. Others deem it too small and claustrophobic.

One block is facing the main road; do expect some expressway noises although there is excellent sound proofing.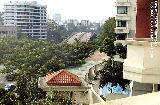 The crystal clear glass door at the beautiful visitors' room may need a low strip to warn active toddlers who tend to knock their heads while eager to get in, attracted by the Coke vending machine.

Note to relocating expat:


Rentals have dropped in 2002. To update,
email: judy@asia
homes.com

Tel:
+65 9668 6468.
Please email judy@asiahomes.com to help you get the best deal or tel: +65 9668 6468.