0530Singapore Real Estate, 8 Orange Grove condos, Rental Houses, Subway, Apartments, Condos, Singapore Classifieds, Internet Property Advertisements published by: Asiahomes
Internet


Owners & Realtors, one direct internet ad may contact expats direct, may save you over $5,000 in agency or co-broking fees. Email your ad to: judy@asiahomes.com, visit Asiahomes Internet.



Last updated: 18 Sep 2001

8 ORANGE GROVE
research report supported by Asiahomes Internet for Asia USA Realty (Singapore) asiahomes.com Pte Ltd, http://www.asiahomes.com
Newcomer expat: Please contact Asia USA judy@asia
homes.com or tel:
+65 9668 6468
to help you get the best deal.

Investors to note: Freehold.
8 Orange Grove Road. Completed: 1989.
Freehold.
1 block 15-storey condominium

19 units.

4-bedroom
2,670 sq. ft.

5-bedroom
5,480 sq. ft (2-level penthouses)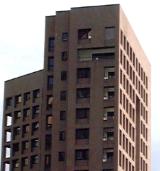 Caucasian expats just love the roomy interiors of 8 Orange Grove.

FOR RENT.
SEP 17 2001.
Penthouse on 14th and 15th floors. $17,000.

Anderson Road turns left to Orange Grove Road and Orchard Road in a 1-minute drive. Shangri-la Hotel is on the right (not visible).

Site area:
40,117 sq. ft
Gross floor area: 109,351 sq. ft

Rental from $10,000 for the ordinary apartments and $15,000 - $18,000 for the penthouse.

Full occupancy most times as they are located at the door step of downtown Orchard Road.

8-minute walk to Orchard Road subway and the American Club.

Interiors:
Rectangular living/dining room. 2 bedrooms on one side, 2 on the other side. Bright big kitchen with windows.
Finishes:
Living/dining - light yellow marble tiles.

Bedrooms - parquet.
Four bedrooms with attached baths, powder room. Private lift. Kitchen is big and opens to the utility area and maid's room.

Facilities:
Swimming pool. covered car park, 24-hour security, central air conditioning.

Occupancy Rate: 100% at most times. Extremely popular with Caucasians as the apartment is very spacious and do not have unnecessary columns and dead spaces. It is also near Orchard Road.

For rental of units or updates , contact judy@asiahomes.com

Competitors: Several new condos nearby including D'Grove Villas but most do not have the excellent floor plans and big airy rooms.

Advantages:

Location near Orchard Road.

Impressive tall grey lobby.

Big rectangular combined living/dining area but no separate study/family area.

Big bright kitchen. Windows with a view.

Low density of 19 units, an important consideration for expats in senior management.

Pool will not be crowded.

Disadvantages:

Dated bathrooms and greyish kitchen cabinets and grey ceramic tiles unless renovated. Since demand is high, there's little motivation for the Landlord to renovate.