Asia USA Realty (Singapore) asiahomes.com Pte Ltd

· Blk 1002, Toa Payoh Lor 8, #01-1477 · Singapore · 319074
Agency Licence L3007306B
Tel: +65 9668 6468, 6254 3326, judy@asiahomes.com

November 10, 2014.

THE CAIRNHILL FOR RENT



The Cairnhill
Incredibly huge living area, bedrooms and kitchens unlike newer condos.
4 Cairnhill Rise,
8-min walk to the Somerset subway.


39 units. Pool & squash
court, BBQ pits, resident's corner, car park, security.







The Cairnhill
Spacious separate
dining area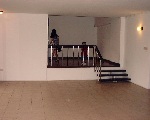 Spacious living areas





The Cairnhill
Spacious bedrooms
air conditioners

Suits Tenants who
have a lot of their own furniture and have a rental budget of around $7,000.

The Cairnhill
Units ending in ..-11 are quieter.


NOVEMBER 2014 RENTALS

4+1 2788sq. ft, Big balconies and rooms. 4 bedrooms + 4 bathrooms. $7000 per month.

Penthouse 5 bedrooms + 5 bathrooms. 4553sq. ft. $11,200 per month

Tel: +65 9668 6468 or email judy@asiahomes.com
tel/sms: +65 9668 6468 for appointment to view
Downtown condos, near Orchard Road For Rent

The Beaumont
has older apartments & maisonettes.
Lower rent and great location. Maisonette
3+1 2800sq. ft, $5,000 - $7,000. Studio, 2 and
3 bedroom units available. Almost full occupancy.

3-min walk to Somerset subway.


Sam Kiang Mansion

St Thomas Walk.
Maisonette penthouse with a living and dining area downstairs.
Small pool, car park
& security only.
10-min walk to Somerset subway. 53 units. Completed in 1999.

FOR RENT
3 maisonette & penthouses
3+1+1 2100sq. ft


Sam Kiang Mansion

New white bath tub &
separate shower stall in the master bathroom are usually found in the
new condos.


The Bayron (left,
high rise, is around 2 years old and is 2-min walk to
the Somerset subway)
and Aspen Heights
(upper right corner
with "orange" roofs)
are very popular. But a 3-bedroom is around 1400 sq. ft renting at $7,000


Grange 80 (left) &
Grange 70
(extreme right)
have only 10 & 20 units respectively Low density, great location,
top quality finishes & appliances.
Small pool, gym. 8-min walk to Orchard subway
Astoria, Emerald Lodge
Cavenagh Lodge, The Cairnhill
Emerald Hill and Cairnhill shophomes and other condos for rent.


Cavenagh Fortuna (left) has no condo facilities. 3-bedroom rents above $5,500.


Cavenagh Lodge (right) is also modern and has a pool Both are a 5-minute walk to Orchard Road and Somerset subway. 3-bedroom of 1600 sq. ft rents above $6,000.

Rent/sq. ft is higher in the newer condos as compared to The Cairnhill. In addition, the bedrooms are much smaller.
Condos near Orchard Road for rent
For updates or to view any Singapore condo or house:

Tel: +65 9668 6468, 6254 3326, email judy@asiahomes.com now!

SOME UNITS MAY BE AVAILABLE FOR RENT.
MORE SINGAPORE CONDOS FOR RENT ARE AT:
SUBDIVISION RENTALS

Tel: +65 9668 6468.
Email judy@asiahomes.com

Asia USA Realty (Singapore) asiahomes.com Pte Ltd
· Blk 1002, Toa Payoh Lor 8, #01-1477 ·
Singapore · 319074
Agency Licence L3007306B
Tel: +65 9668 6468, 6254 3326, judy@asiahomes.com