1229Singapore Real Estate, Astoria, The Ardmore, Chelsea Garden, Claymore Point, Beverly Hill, Orange Grove condos. Rental Houses, Apartments, Condos, Singapore Classifieds, Internet Property Advertisements published by: Asiahomes
Internet


Owners & Realtors, one direct internet ad may contact expats direct, may save you over $5,000 in agency or co-broking fees. Email your ad to: judy@asiahomes.com, visit Asiahomes Internet.



Last updated: 02 Jan 2001

WHAT DO AMERICAN MOTHERS WITH 4 TEENAGERS LOOK FOR?
research report supported by Asiahomes Internet for

Asia USA Realty (Singapore) asiahomes.com Pte Ltd, http://www.asiahomes.com
References

Sat Dec 30 2000 House-hunting report.
Big condos near Orchard Road

American family with grown up children

Bungalows & other houses
12.45pm
Meet at the Borders Bookstore.

1.20pm
The Ardmore 6+1 4060 sq. ft $11,000
48 units. Full condo. Private lift.
2 balconies. Bright. Guest Room on level 1. 5 bedrooms upstairs.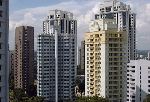 The Ardmore is behind the yellow white building (7 Draycott). The brown building is Heritage Apartments. 3-min walk to the American Club and 5-min walk to Orchard subway.

1.30pm
Beverly Hill 5+1 3800 sq. ft $12,500. 12-min walk to Orchard subway.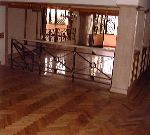 2 balconies off the living area and the separate dining area (left, background) with green tree views. Big family area (foreground).



Big master bedroom with new bathrooms. Good floor layout. Extra air conditioner in master bedroom.
2pm
Claymore Point 5+1 3400 sq. ft $9,000. Next to the American Club.

4pm
Astoria 4+1 3010sq. ft $8,500
Off Cairnhill Road. 7-min walk to the Somerset subway.

Astoria 4+1 maisonette 6,060 sq. ft $11,000. 4 bedrooms with 4 long baths upstairs. Big balcony (left of main door) on level 1 and off the master bedroom. Suits expats with lots of furniture. Pool and great location.
Family room upstairs measures
30'x16'. Master bedroom measures 22.5' x 15.5' excluding a balcony. Bedrooms 2, 3 & 4 respectively are 25'x13.5', 16.5'x16.5', 16.5x12.5'


7-min walk to Somerset subway.

4.30 pm
Chelsea Garden 4+1 2508sq.ft $14,000. Brand new. Cost $4.6 million. Light-brown marble flooring. Small balcony. 12-min walk to Orchard subway via Stevens Road. Off Stevens Road.





4.45 pm
Orange Grove 3+1+1 3110sq. ft $9,000. Circular bedrooms. Fronting Stevens Road.

Conclusion: Top favourites were Beverly Hill & The Ardmore.