REFERENCES

Subdivision
Rentals for other condos

House-hunting Rentals


---

Emerald Hill, Cairnhill shophomes for rent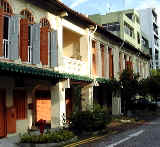 FOR RENT.
Emerald Hill, Cairnhill shophome $10,000. Your own car park lot inside house and some space for 2nd car outside garage. Nearer Cairnhill Road. Some units facing the expressway may be noisier but occupancy rates are very high.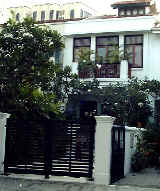 Sep 6 01. FOR RENT.
Emerald Hill, Cairnhill shophome 4-bedroom $20,000. Roof top terrace garden and upscale finishes. Your own car park lot.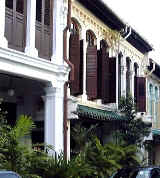 FOR RENT.
Emerald Hill, Cairnhill shophomes for rent. 2 or 3-bedroom units for rent at $8,000.

Emerald Hill, Cairnhill shophomes mid way between Orchard Road and Cairnhill Road. Paid car parking lot outside the house.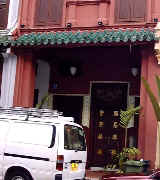 8 good Chinese characters from a Chinese language professor on the door to wish the expatriate tenant a stellar career and good prosperity in Singapore.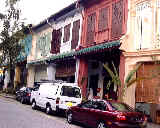 Emerald Hill, Cairnhill shophomes are incredibly romantic backdrop for Singaporean brides (one in the picture), advertisers and young single Caucasians.

These houses are 2 or 3-bedroom nearer to Orchard Road and the pubs. Some expats don't mind the noise and the lack of privacy living opposite the pub! 5 Units renting at $8,000, $9,000 and $15,000.

Rentals for Emerald Hill, Cairnhill shophomes vary considerably from $7,000 for original conditioned ones to $20,000 for the upscale ones. The great advantage is proximity to shopping centres in Orchard Road and a short walk to the Orchard subway.

ROMANTIC EXPATRIATES who love history and conservation homes,

email judy@asiahomes.com or tel: +65 9668 6468, 6254 3326, 6254 2728 for appointments to view.

FOR RENT
Blair Road 4+1 $9,000. 3-storey spacious conservation shophome.
Near to Chinatown and 5-min drive to Raffles Place.

FOR RENT
Kim Yam Road shophome 3-bedroom, 1600 sq. ft $4,000, $5,000. 3 units.

Niven Road shophome 3-bedroom $3,800.

Subdivision
Rentals for references
House hunting on
Tue Aug 29 00.

9am
The Draycott
4-bedroom 2800 sq. ft $10,000
3+1 2800sq. ft $10,600

9.30am
Leonie Condotel
3+1 2560 sq. ft $13,000. P-type.

10.30am
The Claymore
3+1. Renovated. $13,500

10.45am
Saunders Road Conservation shophome, next to Emerald Hill, Cairnhill Road.
4+1 4500sq. ft built in, 2200 sq. ft land. $12,000

11.00am
Emerald Hill, Cairnhill Conservation shophome 4-bedroom 4000 sq. ft $14,000

Cairnhill Road Conservation shophome with big balcony, 4-bedroom renovated. $10,000. Big attic room.






11.45am
Sommerville Park upper maisonette
4+1 2507 sq. ft
Well laid out spacious rooms and big balcony.

12noon
Jewel of Balmoral
Brand new.
Penthouse duplex
3+1 2650 sq. ft $12,000.
Private terrace over 300 sq. ft, greenery. Dining area may be small.

12.30pm
Barker Road bungalow
5+1 7000/4500sq ft, $11,000

The Balmoral Spring
brand new penthouse 3014 sq. ft.