WATER FRONTING
CONDOS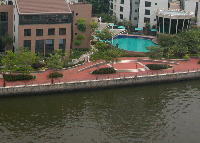 We have various waterfront condos for rent. One of them is:

COSTA RHU
4-bedroom
WATERFRONT
No obstruction of views
7th floor

Viewing by appointment
from Dec 2 2003 till we get a tenant.


judy@asiahomes.com <----

9668-6468
6254-2728
6254-3326
6256-0501 (fax)

Blk 1002, Toa Payoh Lor 8, 01-1477, Singapore 319074

Asia USA Realty (S)
asiahomes.com P L

House Agent's Licence No. AD041-07306B

Owners, Sellers, Tenants:
judy@asiahomes.com your properties or specifications to rent, sell or buy.