TOA PAYOH VETS
toapayohvets.com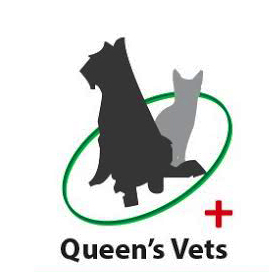 QUEEN'S VETERINARY SURGERY by Toa Payoh Vets
queensvets.com
A branch of Toa Payoh Vets, toapayohvets.com

12 June, 2016
Focus: Small animals - dogs, cats, guinea pigs, hamsters, turtles & rabbits
Dr Sing Kong Yuen, BVMS (Glasgow), MRCVS
Written: 12 June, 2016


TRANSMISSIBLE VENEREAL TUMOURS IN DOGS IN MYANMAR

Stray dogs are commonly seen in Myanmar. Common veterinary conditions in 2016 in such dogs are traumatic vehicle injuries, rabies and transmissible venereal tumours.

In 2014, I visited Yezin Veterinary School and Royal Asia Veterinary Surgery in Yangon and saw some cases of transmissible venereal tumours in dogs. Kind people do bring these dogs to the vets for treatment.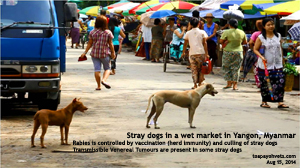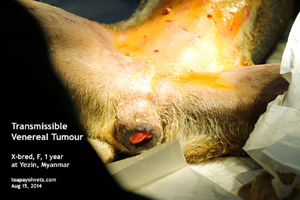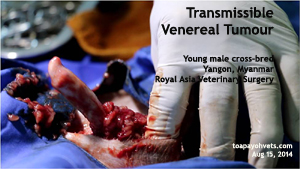 As many stray dogs have been culled or sterilised in Singapore, transmissible venereal tumour in dogs are a side of veterinary medicine not seen in Singapore.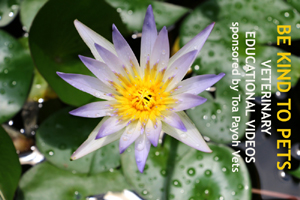 For more information:
judy@toapayohvets.com
+65 9668-6468
toapayohvets.com

Copyright © Asiahomes
All rights reserved. June 12, 2016
Toa Payoh Vets